Experts in precision machining, boiler making, assembly, surface treatment.
Systematic decision-making routines based on performance indicators for the management of the Sales and Operations Planning (SOP), the Manufacturing Planning and Scheduling (MPS), and the supply chain.
Since 2015, Continuous Improvement department has been working hard on digital integration in manufacturing processes.
Innovative and collaborative manufacturing processes, environmentally responsible. Advanced robotics and machine connectivity technology. Physical and cognitive assistance.
A 300m² dedicated  workshop with 5 machines has been implemented since 2015 to produce prototypes and special parts under very short time constraints: it allows a very high reactivity from industrialisation to delivery.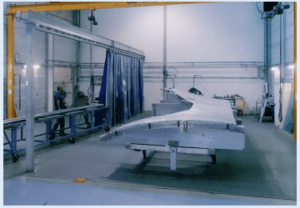 The challenge: manage over 1,000 order lines per month with a huge fluctuation in needs, impacting our production cycles.
The risk: failure in anticipating hazards would impact our customers' production lines.
The result: our intergrated MRP2 process helps us prevent any production risk using cause analysis and MPS. This allows us to guarantee an OTD by 98.5%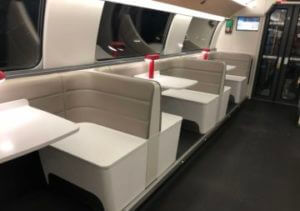 The challenge: to produce the resin seats for the LGV (Paris-Bordeaux) diner car, with assembly on a metal structure.
The risk: manage a supply chain outside our core business, risking the delivery of non-conformed parts.
The result: thanks to our 4.0 organization, no non-quality detected after delivery of 45 sets on 3 sites. New order on the new trainsets (commissioning in 2020).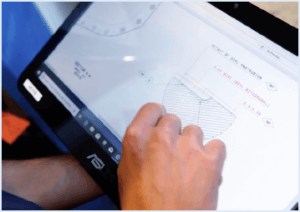 The challenge: industrialize and manufacture in less than 72 hours over 100 critical parts per month.
The risk: without a dedicated organization we risk disrupting serial production.
The result: over the past 12 months, thanks to our dedicated Speed Shop activity, we have delivered each order within 48 hours.
Simplify
Participate in your panels' rationalization by integrating various specific skills. 
Secure
Secure the regularity of your supply chain at controlled cost and quality.
Increase agility
Bring expertise to allow you to have more responsiveness on complex projects.


3 production plants (France - Morroco)


Our know-how : machines park and achievements.
Click on the logos to download the documents in .pdf
Click on the logos to download the documents in .pdf